UVC Ultraviolet Disinfection Sterilizer Lamp - With Remote Control
Product Description:
Ready Stock! Ship in 48 Hours!
---
UVC light can kill up to 99.9% of most viruses, airborne bacteria, Mites and mold spores.
It's widely used in hospitals, laboratories to disinfect the material, also pharmaceutical companies and food manufacturers.
Feature:
⭐ 38W Power can disinfect up to 40m² (430 square feet)
⭐ Chemical Free, Safe to use
⭐ Suitable for Home, Child Care Centre, School, Restaurant, Gym, Hospital, Office, Pet Shop, Salon.
⭐ 10 seconds delay start so you have sufficient time to leave the disinfect area.
❤️❤️❤️(do not look directly to the UV light, over expose to UV may caused skin irritation)
⭐ 3 Timers (15/30/60 minutes)
⭐ Remote control can work within 10 metres
⭐ UK Plug
⭐ 1 Year Warranty
Notice:
1. When the germicidal lamp is turned on, please leave the space immediately and keep the environment without any animals and plants.
2. Don't put the lamp on fabric/natural stone/carpet, it will cause discoloration
3. Don't look directly to the UV light. It may harm your eyes and skin.
4. Keep the product away from children.
5. Ventilate the space for 15-60 minutes after disinfection done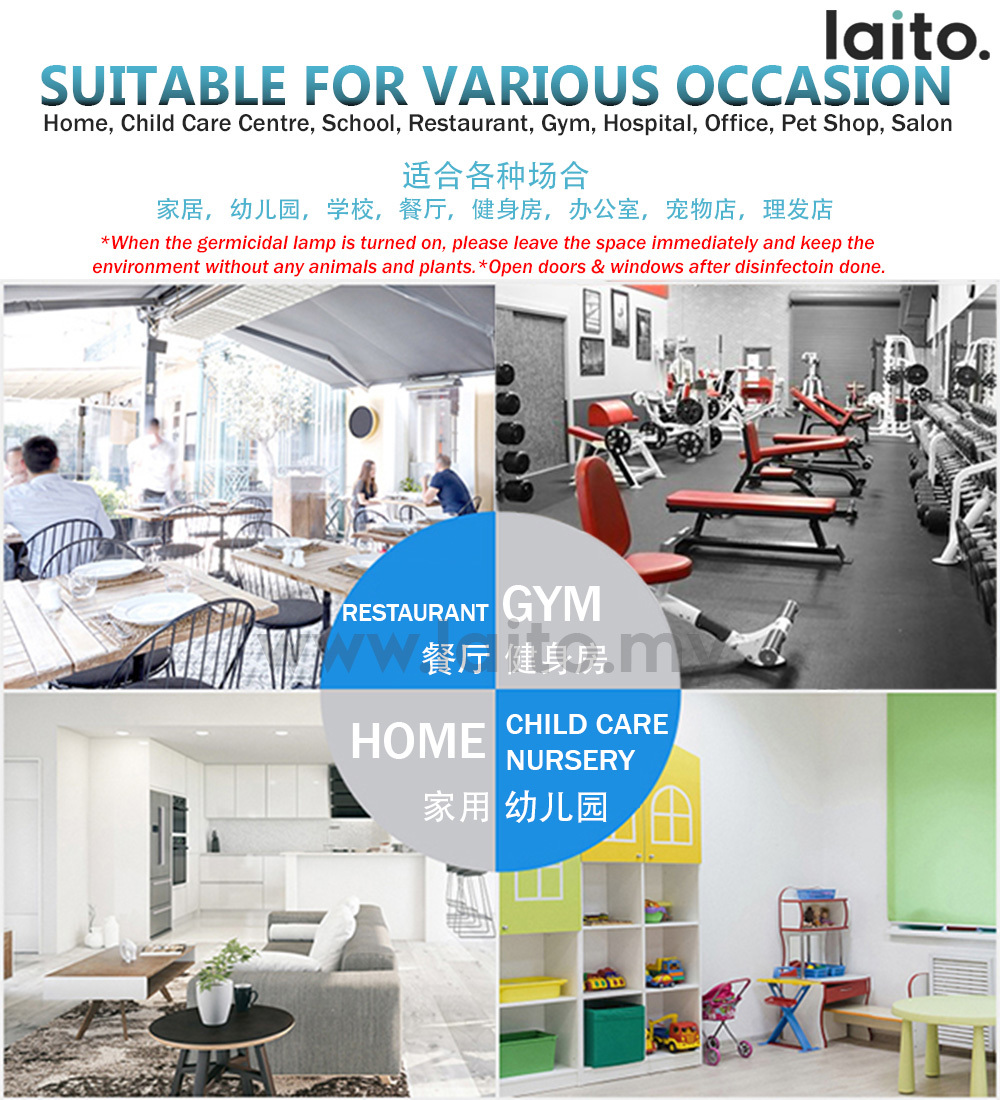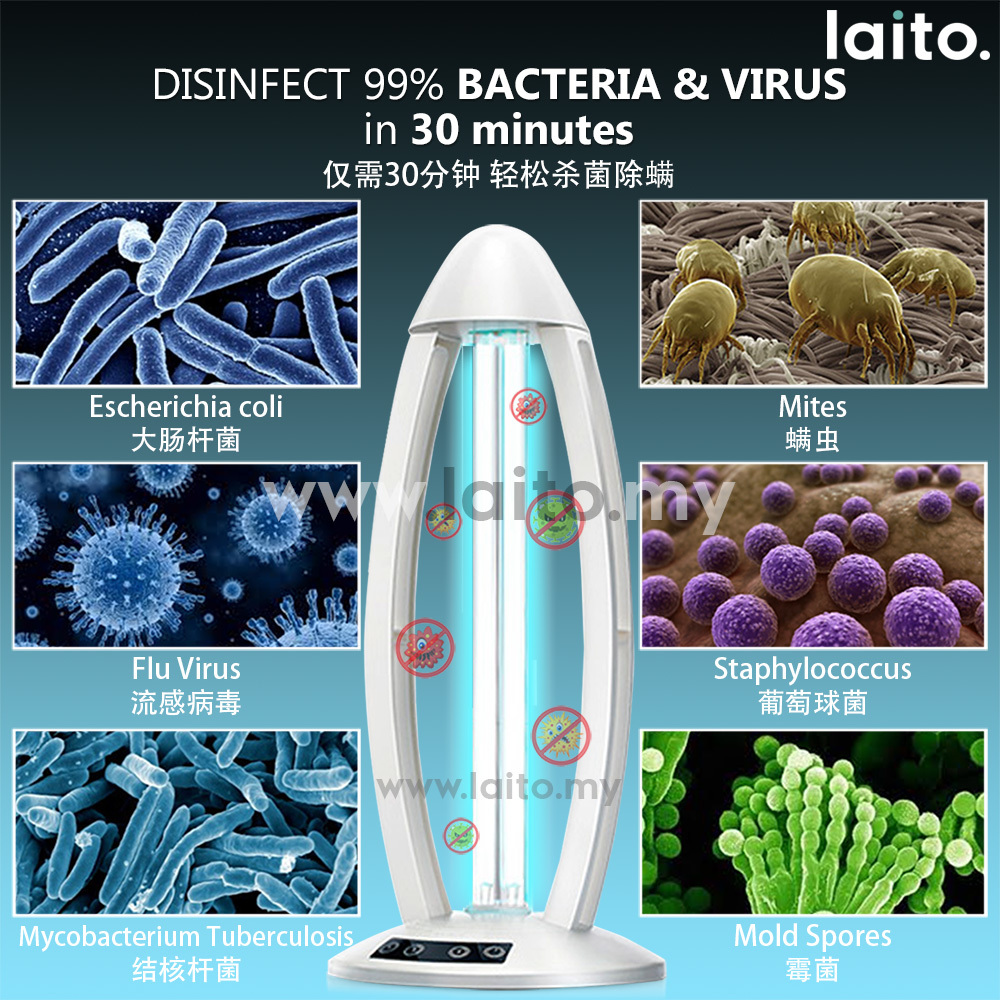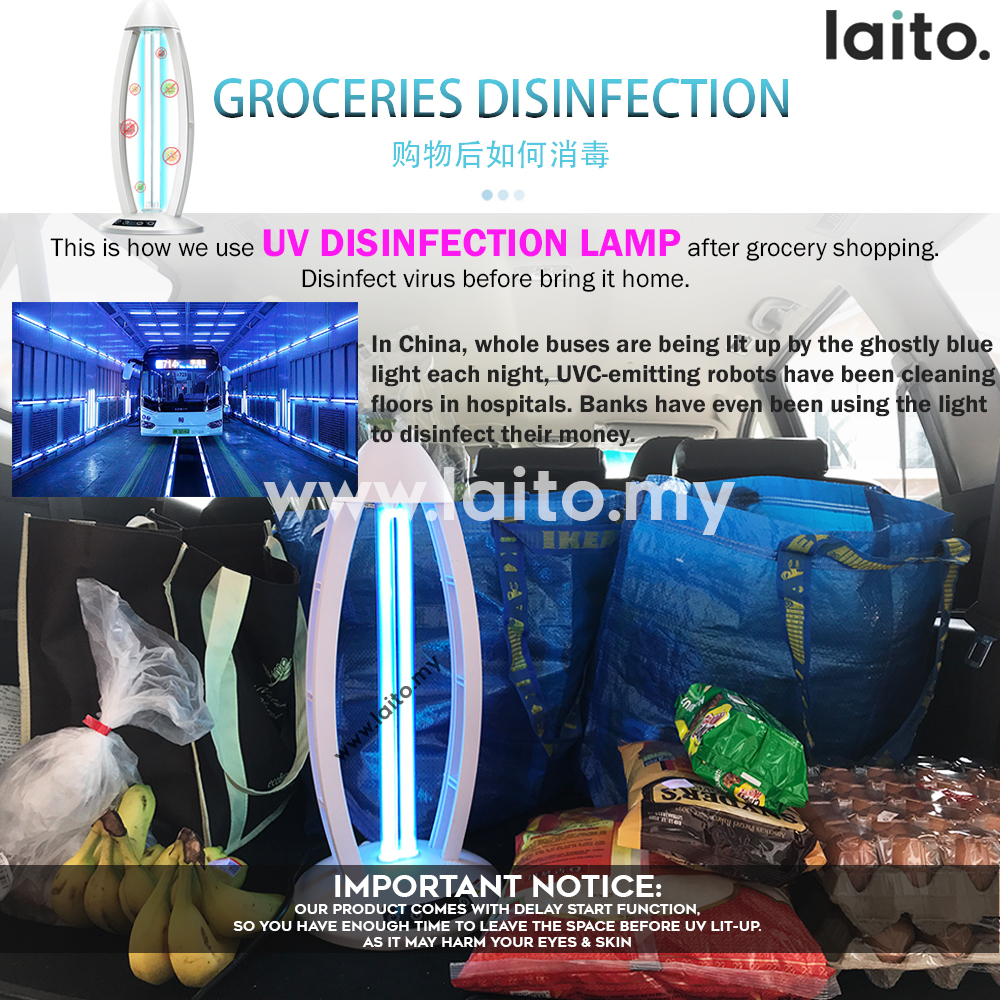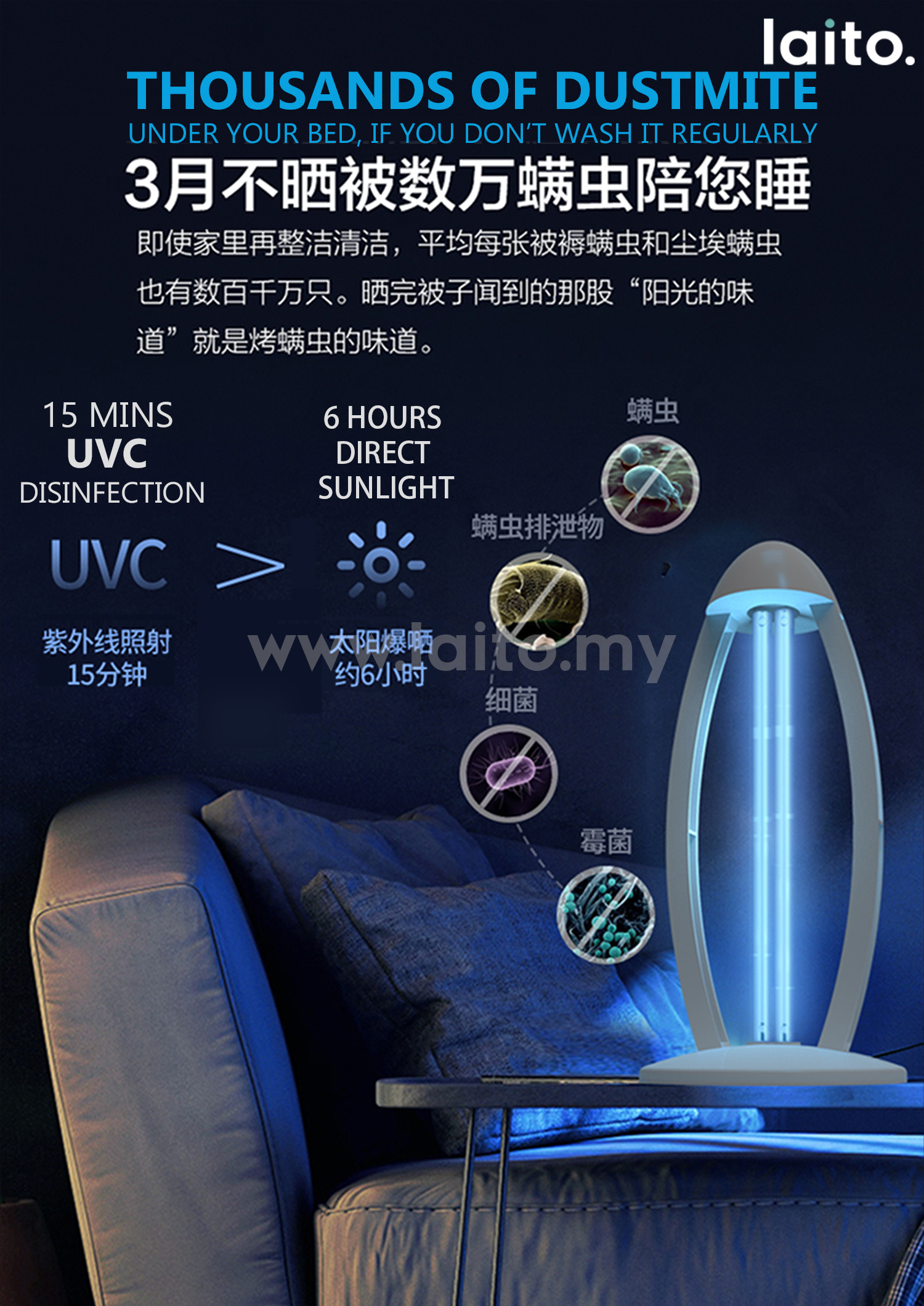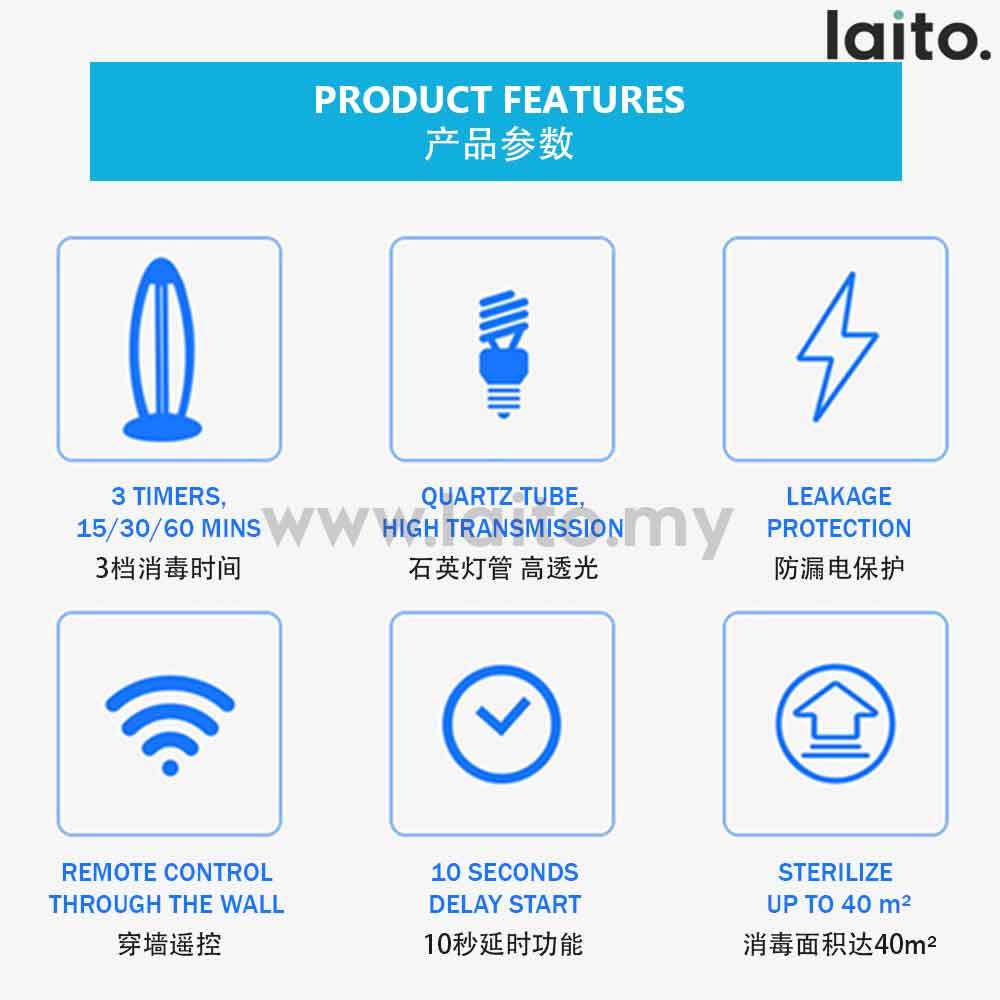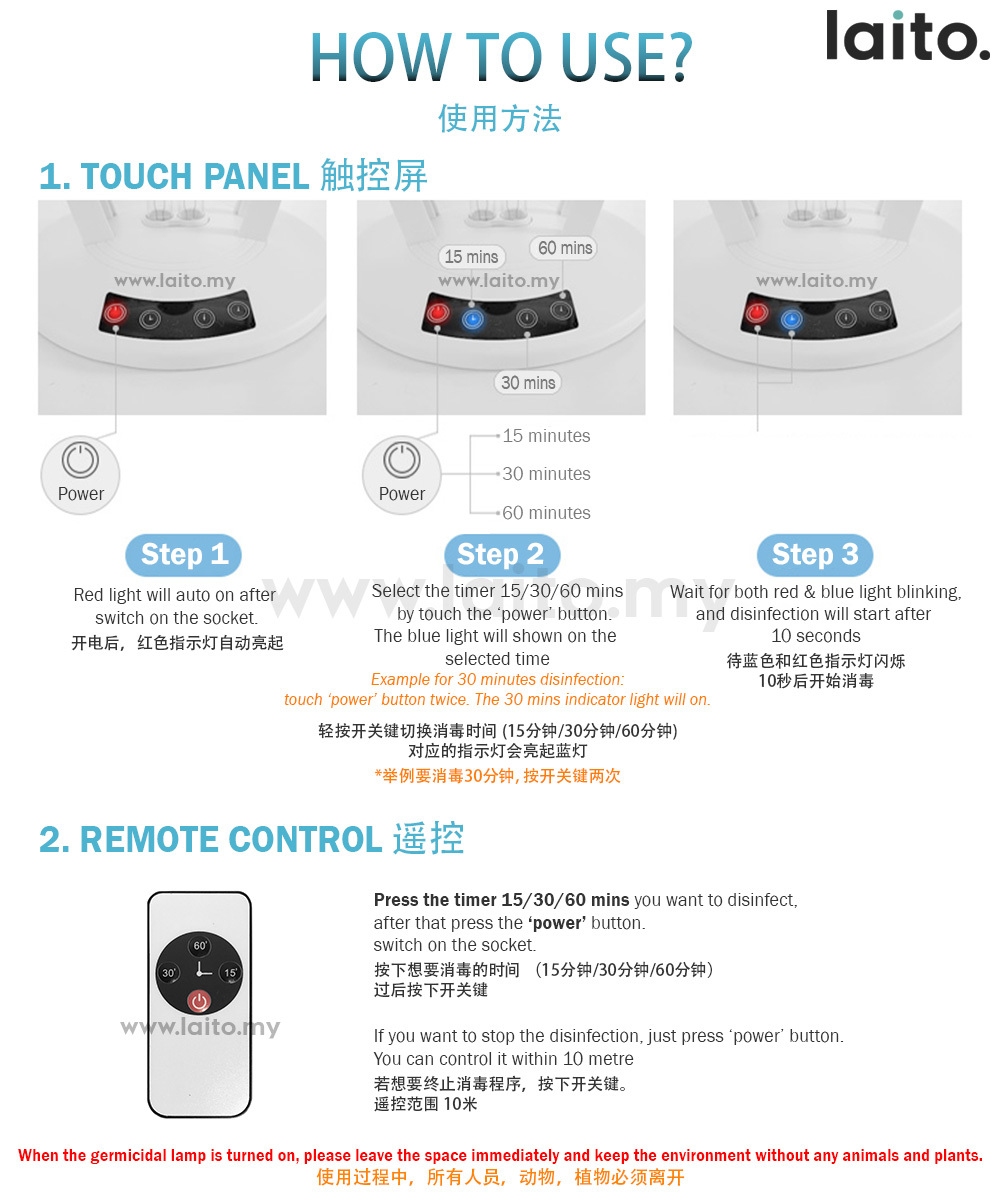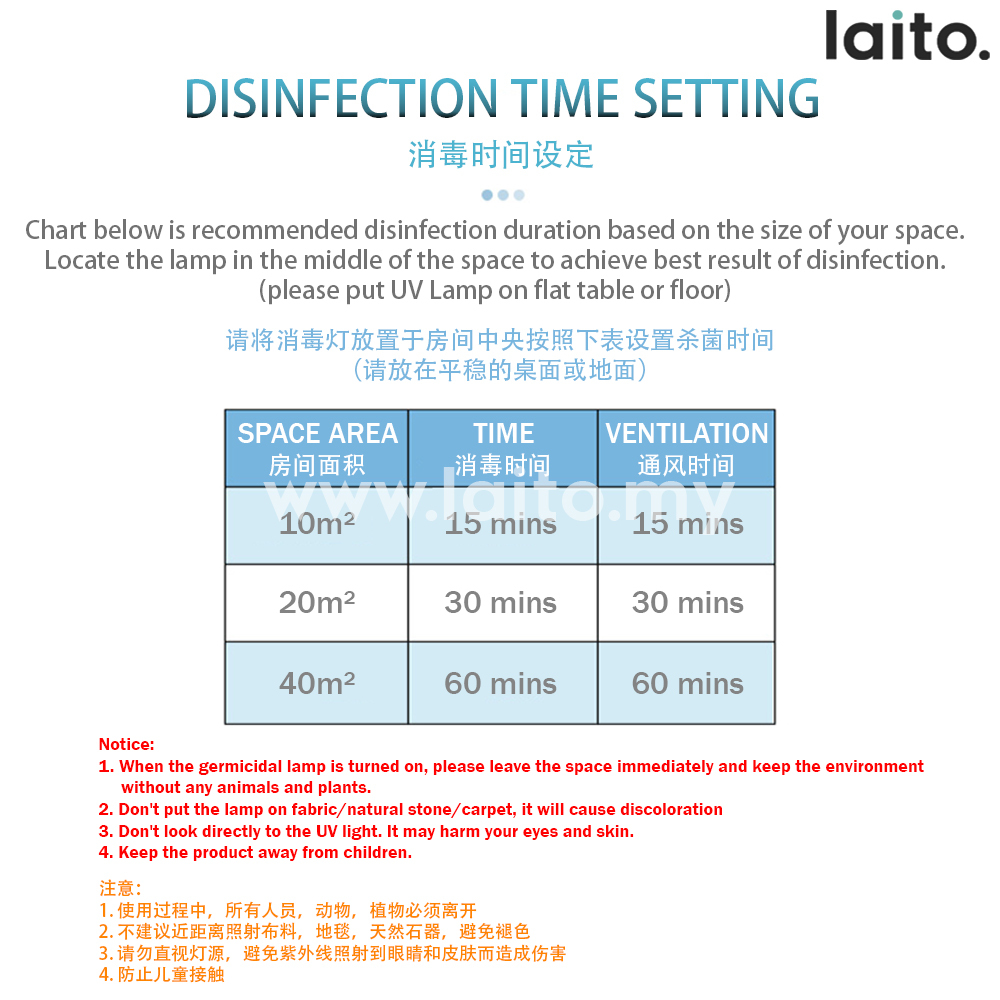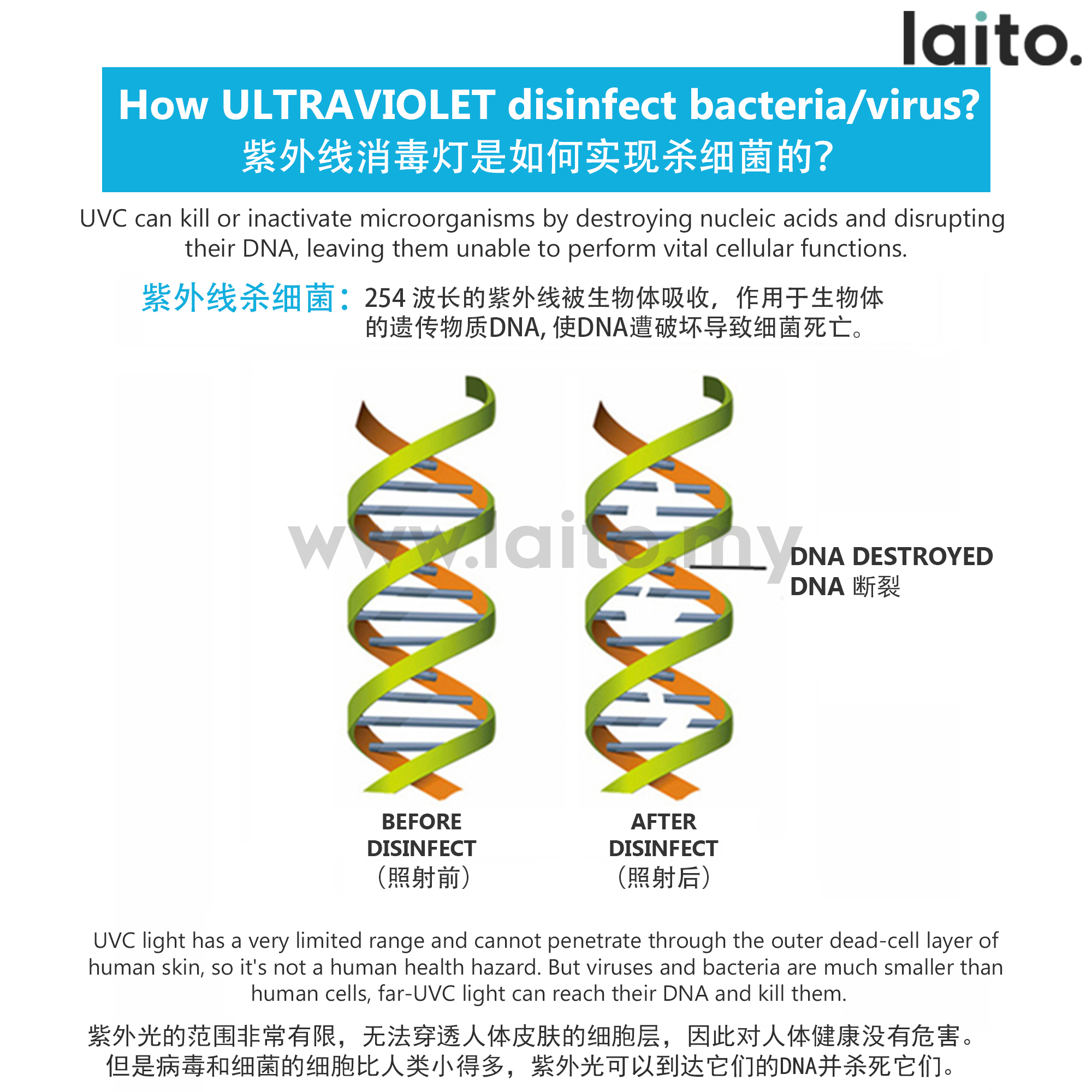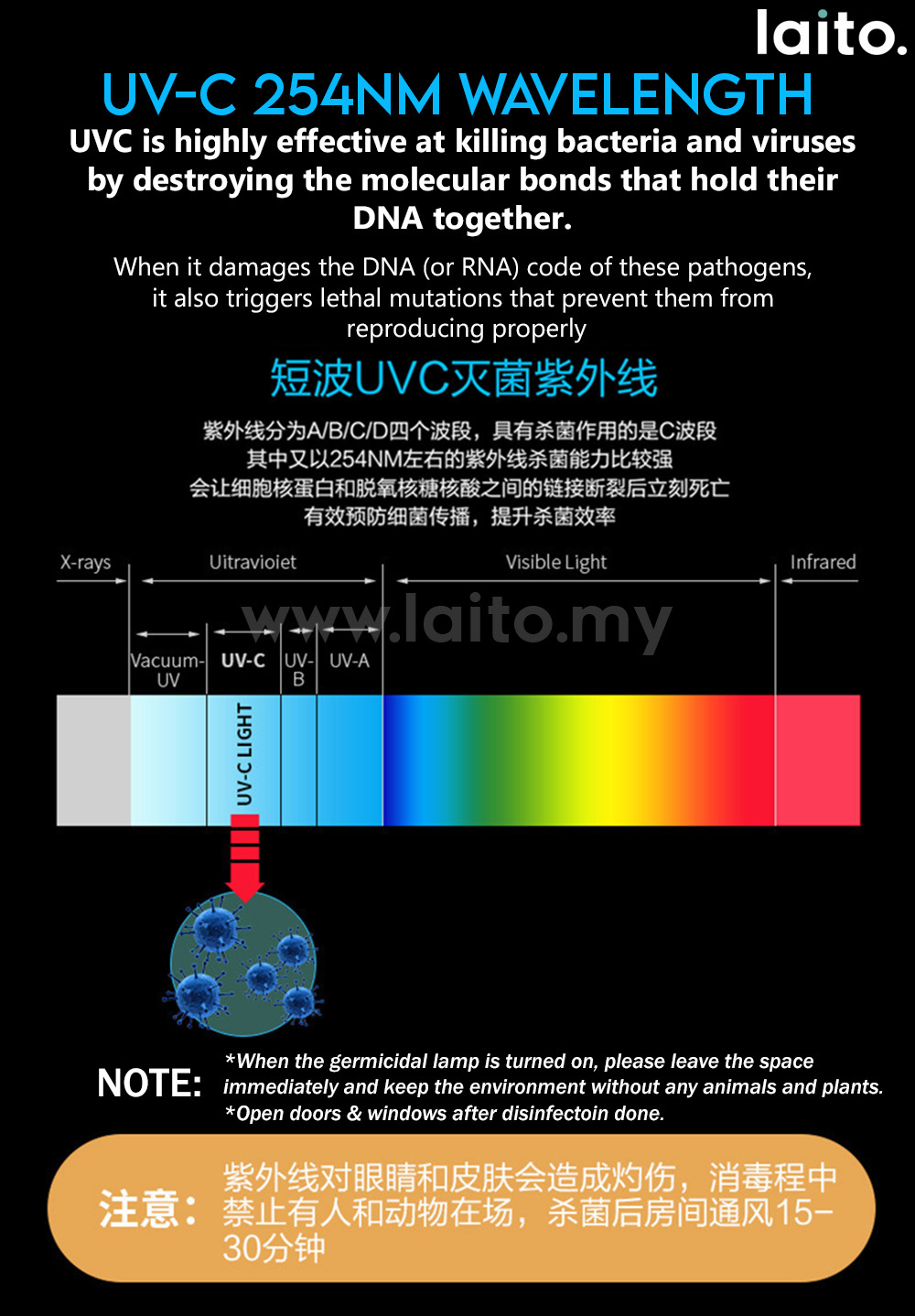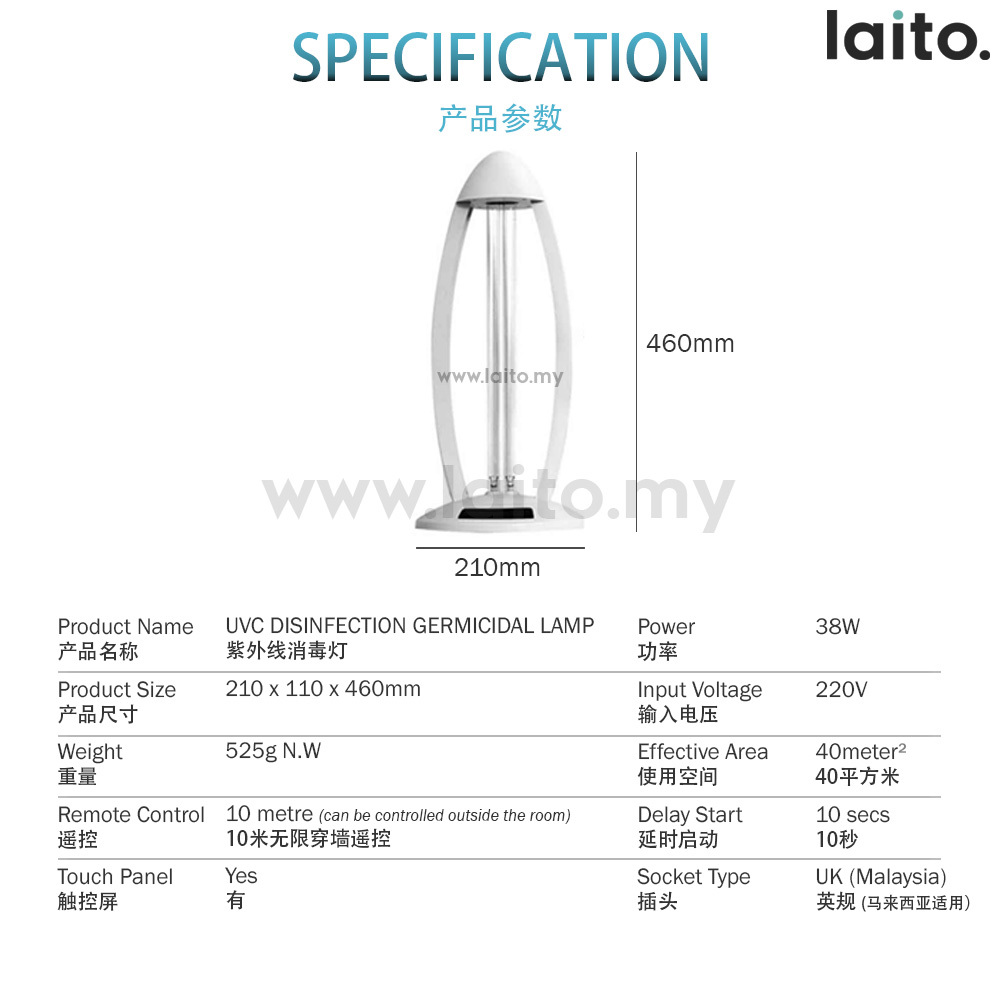 Specification:
Product name: UVC Disinfection Germicidal Sterilizer Lamp
Input voltage: 220V
Power: 38W
Product size: 210 x 110 x 460mm
Product weight: 525g
Effective Area: 40m² (430 square feet)
Operate by: Remote control & Control Panel
Delay Start: 10 Seconds
Socket Type: UK Plug
Warranty: 1 Year