Step 1: At product page, press 'Add to Cart' for the product you would like to purchase.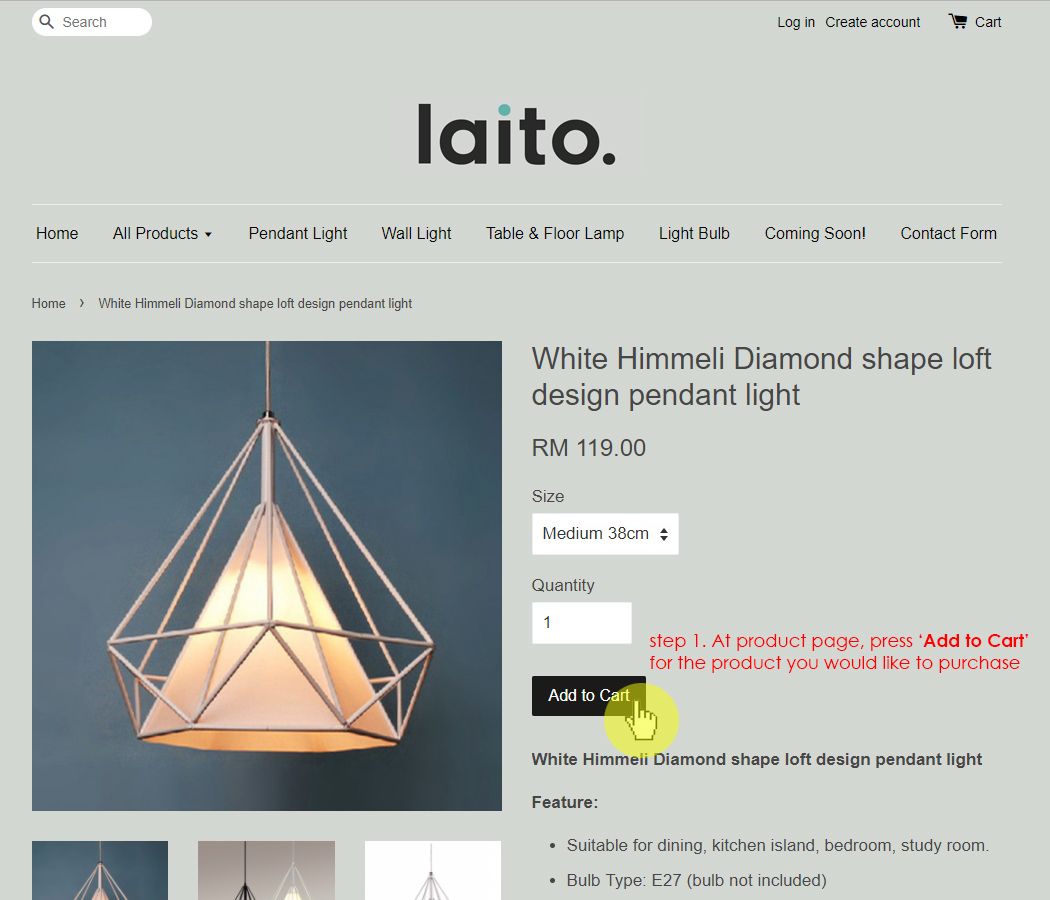 ---
Step 2: Click 'Cart' at right above to checkout.
---
Step 3: You may change the quantity at the white box and press 'Update Cart'.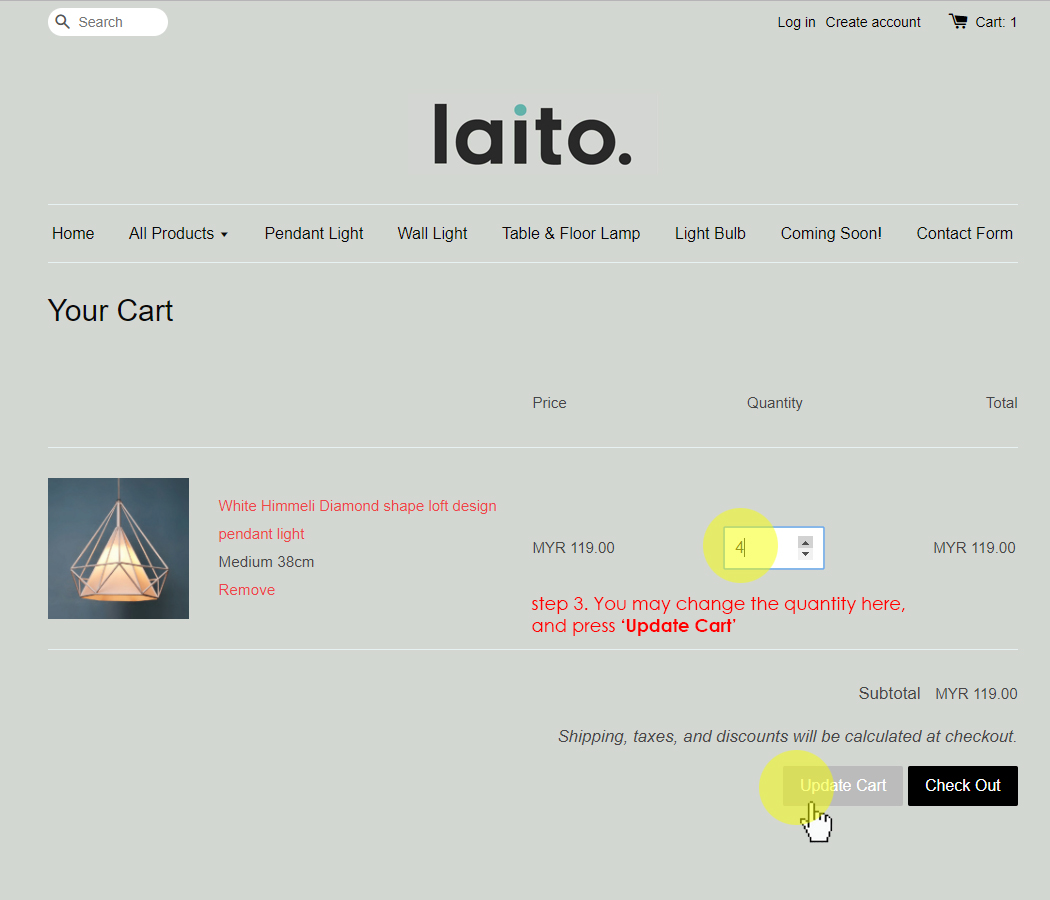 ---
Step 4: After check the quantity, color, and size are correct, press 'Check Out'.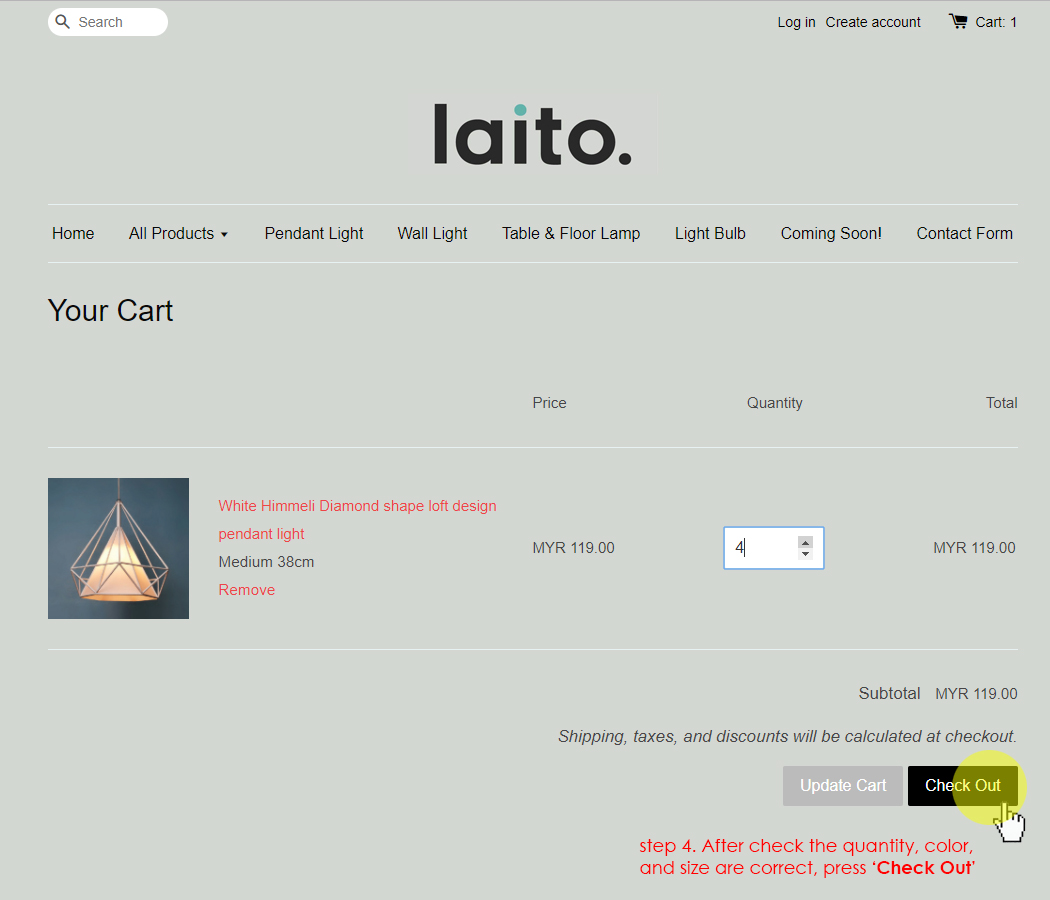 ---
Step 5: You may pick 'Shipping (Delivery)' or 'Pick Up'
*if you choose pick up, please press the 'calendar icon' to check the time availability.
Step 6: Select the time within the schedule given above (if you choose to pick up)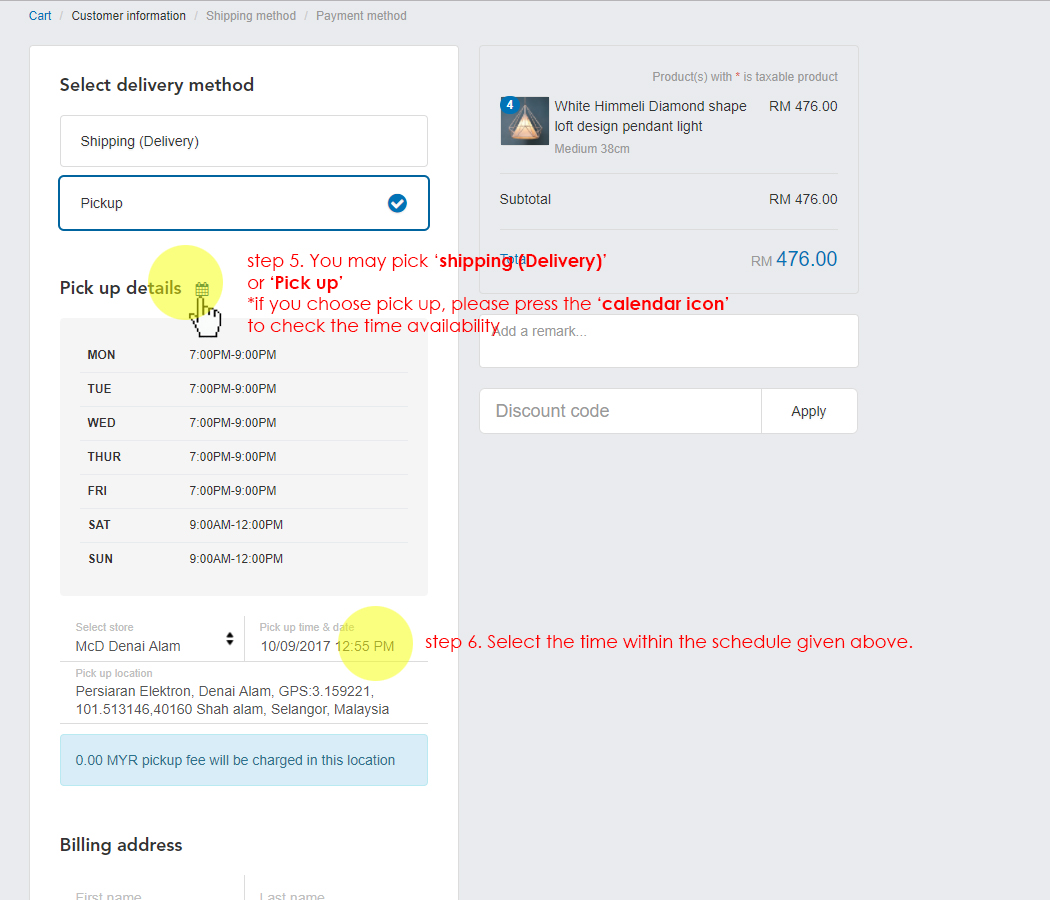 ---
Step 7: Fill up the 'Biling Address/Shipping Address'
*Please fill up full and detail address to avoid delay of delivery.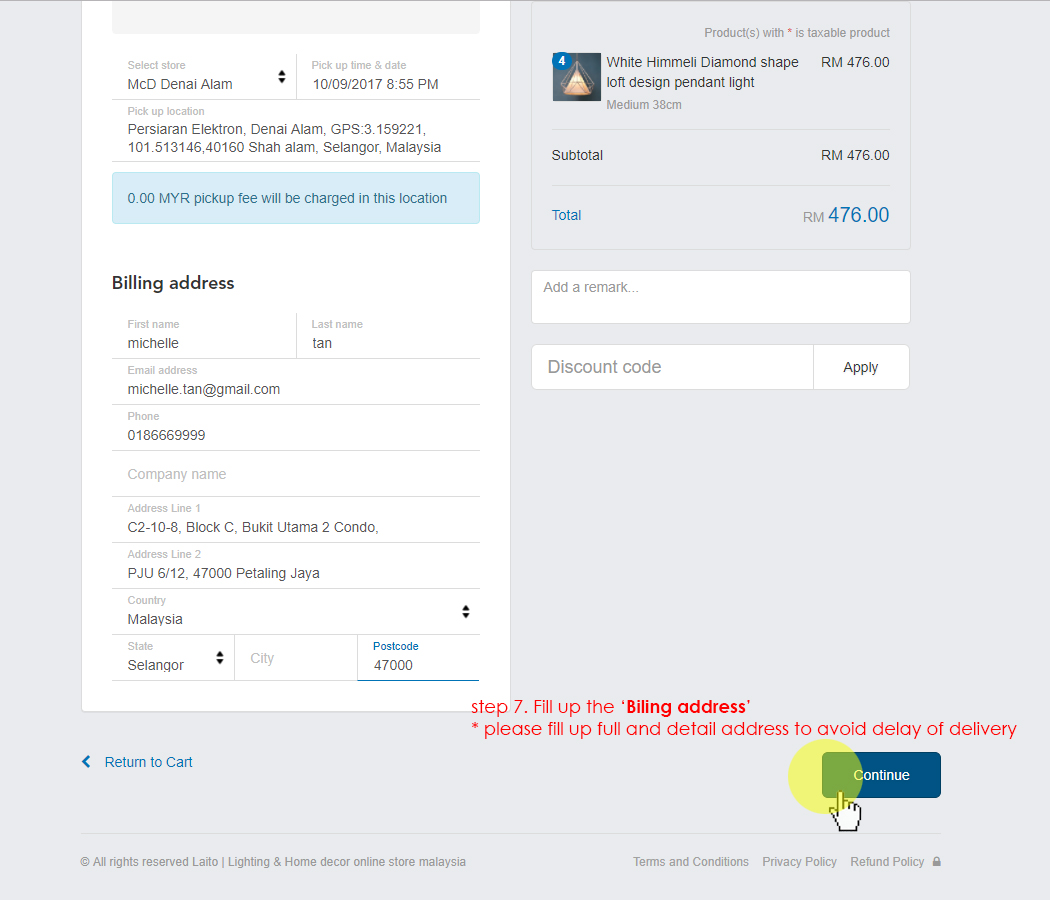 ---
Step 8: press 'Bank transfer' if you want to make payment by bank transfer. Bank detail will shown after this page.
Press 'Credit card' if you want to make payment by credit card. Please take note there will be 3.5%Transaction Charge Rate.
Step 9: Press 'Place Order Now'. You will see bank detail if you choose bank transfer.
If you choose credit card, you will redirect to payment page powered by mobile88.com